Brokerage
---
Professional Representation
Hayman Company is one of the most active and productive providers of commercial brokerage services. Our team of professionals are experts in Landlord Representation, Tenant Representation, and Commercial Dispositions.
Office • Industrial • High-Tech Flex • Apartments • Retail • Land
We offer clients the highest level of service and profit-oriented marketing techniques. These complementary services are designed to maximize exposure to the marketplace. As with property management, our decades of brokerage experience assures clients of integrity, foresight, and the viable completion of each transaction.
Landlord Representation
Is your property receiving maximum exposure?
The Hayman representation strategy utilizes both traditional and cutting-edge communication methods to appeal to multiple audiences and maximize exposure for your properties. Our market expertise, extensive relationships, creativity, and negotiating savvy are some of the keys to our success.
We attack the market with "professional persistence", consistently looking for new opportunities and following up with skill and resolve.
Our comprehensive reporting will help you monitor our success as we implement our results-oriented process. A Hayman advisor will skillfully balance the detail work of studying each property while keeping an eye on the "big picture" in order to position your asset(s) in an aggressive marketing campaign.
Tenant Representation
Is lack of market knowledge costing your organization money?
There is a lot at stake for your company, and the process of obtaining space can be daunting.
Let a Hayman advisor take the lead on a process that requires market knowledge, detailed financial analysis, expert negotiation skills, and familiarity with complicated real estate documents.
By retaining an objective professional to evaluate your space options, a real estate transaction becomes an opportunity for your company to realize significant time and cost savings and increased productivity. We will navigate the nuances of the market, minimizing your time investment while putting you in a position to make informed decisions.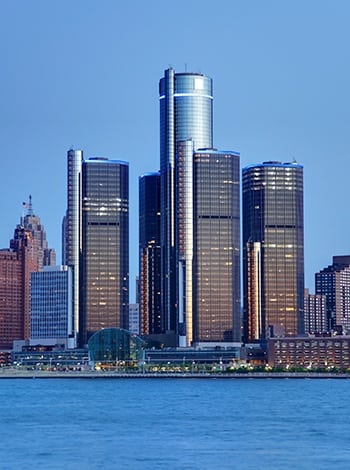 Commercial Dispositions
Is your return on investment being maximized?
The Investment Sales Division oversees all commercial property dispositions on a national level.
Hayman Company's investment sales professionals specialize in the sale of apartments, office buildings, industrial buildings, hotels, and shopping centers. In-house specialists collaborate to smoothly facilitate the successful completion of complex transactions. They offer expertise in financial, research, legal, architectural and engineering matters, and possess outstanding marketing and negotiating skills.
Once a property is under contract, our specialists work to reconcile any open issues to close the transaction as quickly and efficiently as possible.